QBA - GCC
18th to 26th February 2022
Sponsored by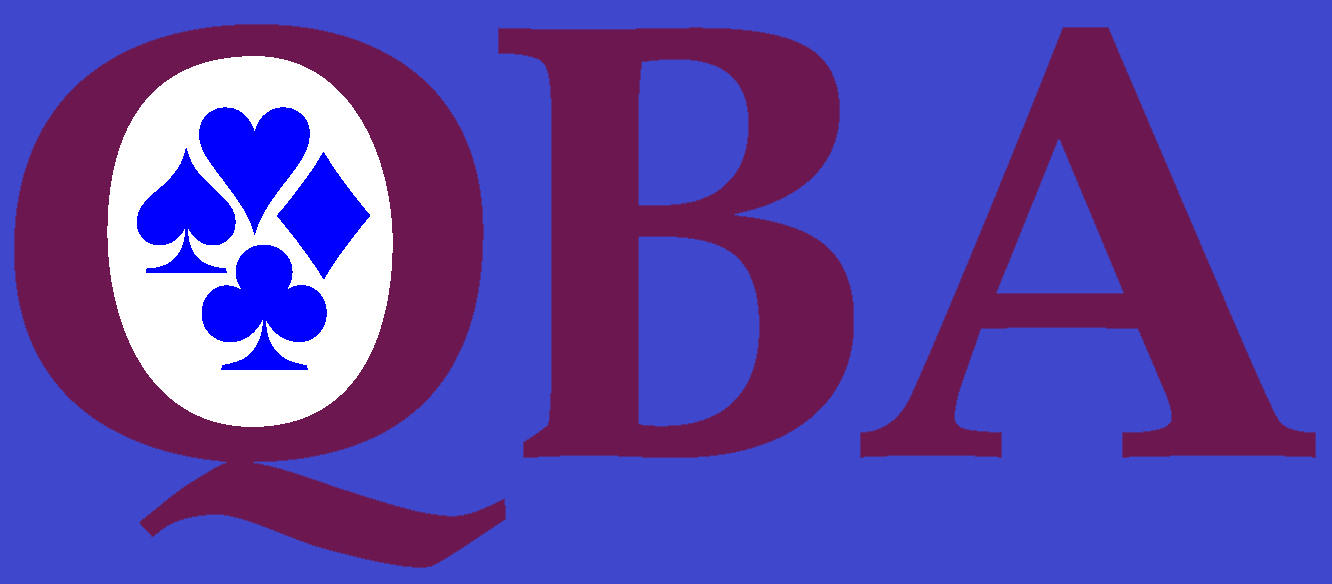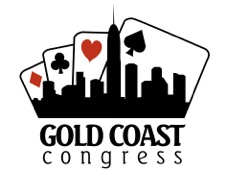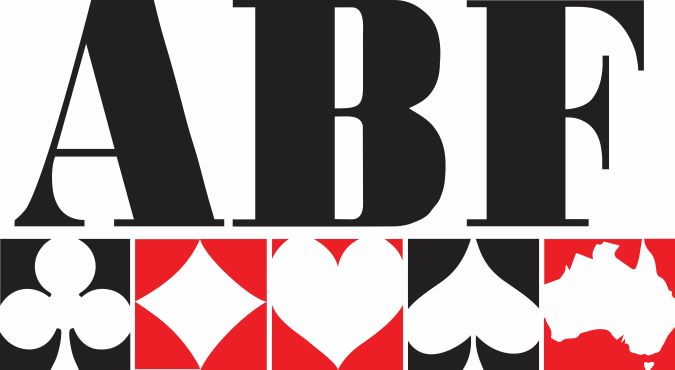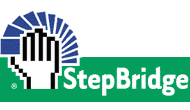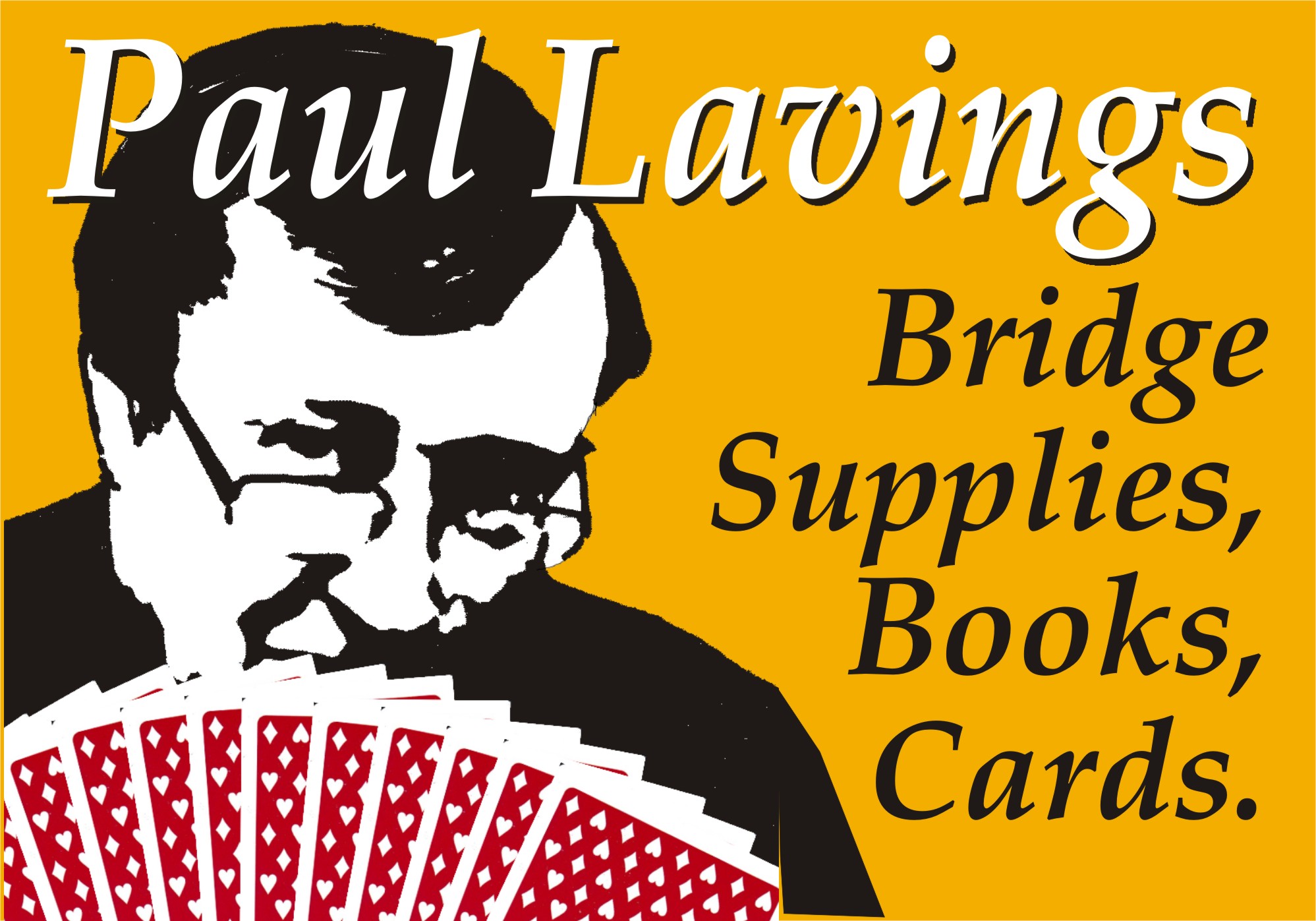 Latest News
GCC Update 10 January 2022
It is a fluid situation, but at this point the GCC is proceeding. • The Bridge widows' calendar is on our website.• The sponsor's list is on the web site.• Celeb Speakers program almost completed.• Bulletin team on board.• Recorders almost complete.• Staff accommodation booked.• Directors confirmed.Experts are expecting Omicron to peak at the end of January, also 16 million Australians will be eligible for their booster shot by then, so with 6 weeks to go we remain positive that the event will be proceeding.Being the 60th Anniversary we have really geared up for an exciting event!Of course, we do not have a crystal ball to say what the 18th February will bring, however.… please let others know at this point, it is certainly going ahead!!"Tim Runting, Convenor
People
| | |
| --- | --- |
| Tournament Organiser: | Tim Runting |
| Phone: | (Please ring Kim or Pele 0439949060 if you have MyABF queries) |
| Email: | |
| Manager: | Kim Ellaway |
| Phone: | 0412 064 903 |
| Email: | manager@qldbridge.com.au |
| Chief Tournament Director: | Dr Laurie Kelso |
| Chief Scorer: | Matthew McManus |
Links
For the latest Queensland Government Covid-19 Updates, visit this link - Qld Govt Latest Covid-19 Updates
You need to be registered with MyABF to submit an entry to any event.
To sign up MyABF website, please follow these instructions. It only takes a couple of minutes:
Sign up at this site

 

https://www.myabf.com.au/view
Click on 'SIGN UP', which will take you to this link

 

https://www.myabf.com.au/accounts/register

 

where you will need to enter

 

ABF number, Name, Email address and a password

 

that's easy to remember. Many players forget their password.

Once you have done this, you will be sent an email to activate your account. Check spam for the activation email if you think it hasn't been sent.

Once you have activated your account, it will take you to a site with your profile. Please confirm that you have been fully vaccinated as this is another prerequisite for attendance to the congress.  If not vaccinated, you will need a medical certificate confirming ineligibility to be vaccinated plus you will need a negative covid test within 3 days of start of the event.
For information on registering -  MyABF resources and how to sign up

GENERAL INFORMATION

Welco
me to the 60th Gold Coast Congress


An event organised by the Queensland Bridge Association under license from the ABF. Fittingly, our theme in 2022 is Diamonds.

Early Bird: Pay by 7th February 2022 and receive a discount of $20 per pair or $40 per team. No discount for Rookie Pairs and 0-50 Masterpoint Pairs.
What's new in 2022:
All morning sessions start at 10.00 am.

Bobby Richman Pairs Final 3 is at 10.00am.

Afternoon sessions start at 2.30 pm, except

Monday and Friday - 2.00 pm

All Rookie and 0-50 events commence at 10.00 am

There is a new division in Teams Championship - Under 1500 masterpoints



Important points:
All players have to be double vaccinated.

GCCEC COVID Conditions of Entry

Full refunds will be given to all entries if the event is cancelled for Pandemic reasons or border closure reasons.

Eligibility for Seniors, youth players, overseas players and events limited by masterpoints can be found on the page 7 of the entry form

If paying by bank transfer: Account Name: QBA

BSB: 484-799 Account No: 452338505




Gold Points are awarded in all events except Walk-in Pairs



List of prizes is

now published in downloads

System regulations published

on website after 1st January 2022

Supplementary regulations published on

website after 1st February 2022

Seating for Pairs and Teams Championships

available on website 24 hours prior to event

Gold Coast Congress Compendium

updated regularly as information comes to hand



Location - Gold Coast Convention Centre
Transport
The Gold Coast Convention and Exhibition Centre (GCCEC) is located in Broadbeach, on Australia's Gold Coast in Queensland. It is a unique destination which caters for both leisure and business tourism. Close to a variety of accommodation, shopping, restaurants, nightlife, entertainment and 70 km's of pristine white sandy beaches. How to get there
Additional Information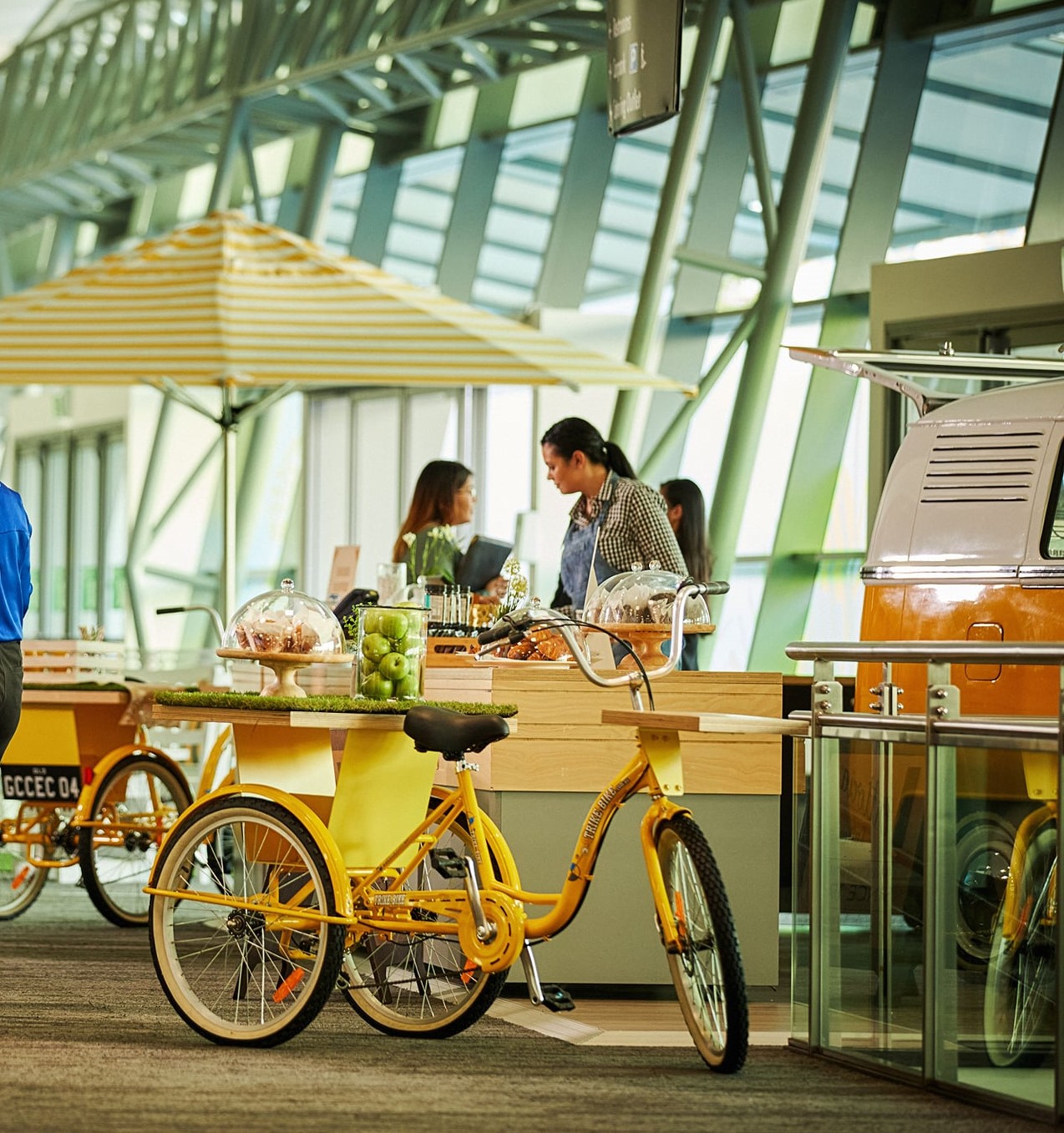 The Combi is open for coffee and lunch snacks. As it is the only food option available at the GCCEC, we recommend you pre-order your lunch. Alternatively, here are some suggestions provided by the GCCEC - Cafes near GCCEC 
The air conditioning often makes it cold in some parts of the venue. For your own comfort, we recommend you bring a cardigan.

There's more to the Gold Coast than a great bridge congress. Whatever your favourite holiday idea - relaxation or adventure - you'll find it on the Gold Coast. More information is available at Tourism Queensland.

PROGRAM
Event
Entry Fee
Day
Time
Total Entries
Action

Weekend Matchpoint Swiss Pairs

260 credits

Saturday
19-02-2022 - 2:30pm

76

Enter
View Entries

Sunday
20-02-2022 - 10am & 2:30pm

Weekend Matchpoint Swiss Pairs 0-500

260 credits

Saturday
19-02-2022 - 2:30pm

24

Enter
View Entries

Sunday
20-02-2022 - 10am & 2:30pm

Bobby Richman Pairs Championship - Open

310 credits

Saturday
19-02-2022 - 10am & 2:30pm

100

Enter
View Entries

Sunday
20-02-2022 - 10am & 2:30pm
Monday
21-02-2022 - 10am

Bobby Richman Pairs Championship - Intermediate (<750 MP's)

310 credits

Saturday
19-02-2022 - 10am & 2:30pm

64

Enter
View Entries

Sunday
20-02-2022 - 10am & 2:30pm
Monday
21-02-2022 - 10am

Bobby Richman Pairs Championship - Restricted (<300 MP's)

310 credits

Saturday
19-02-2022 - 10am & 2:30pm

78

Enter
View Entries

Sunday
20-02-2022 - 10am & 2:30pm
Monday
21-02-2022 - 10am

Bobby Richman Pairs Championship - Novice (<100 MP's)

310 credits

Saturday
19-02-2022 - 10am & 2:30pm

52

Enter
View Entries

Sunday
20-02-2022 - 10am & 2:30pm
Monday
21-02-2022 - 10am

Rookie Pairs (0-10 MP's) Sunday 20th Feb

50 credits

Sunday
20-02-2022 - 10am

14

Enter
View Entries


Monday Butler Swiss Pairs

150 credits

Monday
21-02-2022 - 10am & 2pm

52

Enter
View Entries


Monday Butler Swiss Pairs 0-500

150 credits

Monday
21-02-2022 - 10am & 2pm

30

Enter
View Entries


Teams Championship - Restricted (<300 MPs)

740 credits

Tuesday
22-02-2022 - 10am & 2:30pm

50

Enter
View Entries

Wednesday
23-02-2022 - 10am & 2:30pm
Thursday
24-02-2022 - 10am & 2:30pm

Teams Championship - Novice (<100 MPs)

740 credits

Tuesday
22-02-2022 - 10am & 2:30pm

16

Enter
View Entries

Wednesday
23-02-2022 - 10am & 2:30pm
Thursday
24-02-2022 - 10am & 2:30pm

Teams Championship - Intermediate (<750 MPs)

740 credits

Tuesday
22-02-2022 - 10am & 2:30pm

52

Enter
View Entries

Wednesday
23-02-2022 - 10am & 2:30pm
Thursday
24-02-2022 - 10am & 2:30pm

Teams Championship - Under 1500

740 credits

Tuesday
22-02-2022 - 10am & 2:30pm

29

Enter
View Entries

Wednesday
23-02-2022 - 10am & 2:30pm
Thursday
24-02-2022 - 10am & 2:30pm

Teams Championship - Open

740 credits

Tuesday
22-02-2022 - 10am & 2:30pm

81

Enter
View Entries

Wednesday
23-02-2022 - 10am & 2:30pm
Thursday
24-02-2022 - 10am & 2:30pm

0-50 Masterpoint Pairs Tuesday

50 credits

Tuesday
22-02-2022 - 10am

27

Enter
View Entries


0-50 Masterpoint Pairs Wednesday

90 credits

Wednesday
23-02-2022 - 10am & 2:30pm

29

Enter
View Entries


0-50 Masterpoint Pairs Thursday

90 credits

Thursday
24-02-2022 - 10am & 2:30pm

22

Enter
View Entries


Rookie Pairs (0-10 MP's) Thursday 24th Feb

50 credits

Thursday
24-02-2022 - 10am

12

Enter
View Entries


Ivy Dahler Butler Swiss Pairs - Intermediate (<750 MP's)

210 credits

Friday
25-02-2022 - 10am & 2pm

35

Enter
View Entries

Saturday
26-02-2022 - 10am

Seres-McMahon Matchpoint Swiss Pairs

150 credits

Friday
25-02-2022 - 10am & 2pm

11

Enter
View Entries


Ivy Dahler Butler Swiss Pairs - Open

210 credits

Friday
25-02-2022 - 10am & 2pm

74

Enter
View Entries

Saturday
26-02-2022 - 10am

Ivy Dahler Butler Swiss Pairs - Restricted (<300 MP's)

210 credits

Friday
25-02-2022 - 10am & 2pm

41

Enter
View Entries

Saturday
26-02-2022 - 10am

Friday Novice Matchpoint Swiss Pairs

150 credits

Friday
25-02-2022 - 10am & 2pm

17

Enter
View Entries

Fri
18 Feb

Sat
19 Feb

Sun
20 Feb

Mon
21 Feb

Tue
22 Feb

Wed
23 Feb

Thu
24 Feb

Fri
25 Feb

Sat
26 Feb

Bobby Richman Pairs Championship

Weekend Matchpoint Swiss Pairs

Monday Butler Pairs

 

 

Rookie

0-10 MP Pairs

 

 

 

Rookie

0-10 MP Pairs

 

 

No Frills Walk-in

Walk-in Pairs

Walk-in Pairs

Walk-in Pairs

Walk-in Pairs

Walk-in Pairs

Walk-in Pairs

Walk-in Pairs

Walk-in Pairs

 

 

Teams Championship

Teams Finals

Open Teams Final

0-50 Masterpoint Pairs

0-50 #1&2 Masterpoint Pairs

0-50 #1&2 Masterpoint Pairs

Ivy Dahler Butler Swiss Pairs

 

 

Seres McMahon Pairs

 

Friday Novice Pairs

0-99 MP

Dinner Dance